Neeladri Amusement park

Every bangalorean can enjoy the summer vacation by visiting yhe Neeladri Amusement park


Neeladri Amusement Park is one of the most beautyful amusment park in the city. Located Very Near to City Only some minutes Drive away On the 6 lane, first class Highway to Hosur Just behind The Famous Electronic city.





Bangaloreans are technologically brilliant and very innovative. Many amusement parks have been designed and established in the Bangalore.

This park is the only combination of an amusement park and a water park in the city.It's a perfect place to ease out your tensions and amuse yourselves in a fun-filled atmosphere.

Office also in Heart of the city. Spread over 30 acres of splendid landscape, the park consists of 45 different mind boggling fun rides, a video games arcade, Roman type amphitheatre, restaurants, ice cream parlours and chaat..stalls.

The water park even provides locker facilities to the visitors.There is a small entrance fee that includes a specific amount of rides or an open ticket available. The place is open from 11:00 am to 7:00 pm and it can be found behind Electronics City, Hosur Road..

The games at Neeladri have one thing in common - the thrill.

Be it the giant roller coaster, the water chute, the harakiri, the telecombat, the swing chair, the guided cars, or any of the other games...

Attraction at Park


Water Park

Amusement Park

Restaurants

Garden

Vast lawns

Total Enjoyment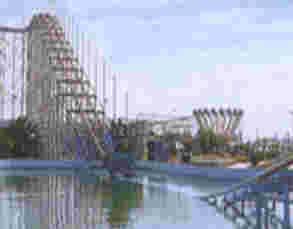 Games in the Park
Formula -2

Bouncing Castles

Zyclone

Kiddy M.G.R.

Wonder Wheel

Family Train

Parachute Tower

Peddle Boats

Mono Rail

Harakir Glider

Break Dance

Columbus

Bumping Cars Jr.

Surprise Fountain

Cater-Piller

Musical Fountain

Slam Bob

coin Operated Games

Swing Ride

Video Arcade Games

Mini Twister

Water Chute

Mini Train

Flume Ride

Zoom Zoom

Wave Pool

Tea Cups

Lazy River

Telecombat

Circular Slide

Guided Cars

Swimming Pool

Water M.G.R.

Family Slide


And Many More...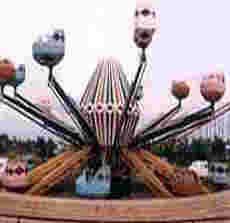 Location of the Park
Behind Electronic City,
Bangalore - 561229
Phone : +91 80 2652 4390.

Contact
Regd. office
Ground Floor, 127/5,
Opp. Bangalore High School,
Bull Temple Road Cross,
Chamarajpet, Bangalore - 560019
City Office- +91 80 2652 4390.
View Larger Map