KS Eshwarappa Political History

KS Eshwarappa is the next chief minister candidate for the Karnataka state and he is one of the most senior member of the party in Karnataka State He also been an integral party in the Karnataka Politics.To know more about KS Eshwarappa


KS Eshwarappa is another name which is being considered as Chief Minister or Deputy Chief Minister for the Karnataka State

K. S. Eshwarappa is one of the senior politician in the Karnataka Political arena and also the President of BJP party from 2010. KS Eshwarappa is one of the key member in the BJP Karnataka party.

He was on born July 10, 1948 in Bellary to Srin Sharanappa. They then moved to Shimoga and he and his family has worked as daily wage worker at Bhoopalam Areca Mandi. However, his parents has always encourage him to study and make a name in the society. This has inspired Eshwarappa from childhood and today he has fulfilled his parents wish.

Eshwarappa is a Commerce Graduate and become state union leader during his graduation. He had good batch of students and one of them is Da Ma Ravindra who became the Prant Pracharak of RSS. Mr, Eshwarappa has also spent in RSS training and has been trained on social love, integration and service motivation.

During his student life, he was attracted to the ABVP of the RSS Wings and started his own business in Shimoga and also got involved in Bharateeya Jan Sangh. In 1975-77 he was arrested and from there on he has become active in the politics and handled different positions. In 1982, he became the Shimoga JP President for the city.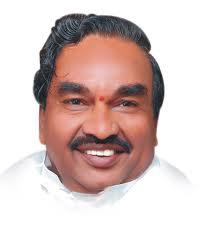 He contested for MLA in Karnataka on the BJP candidature and defeated the health minister with a good margin. From there he won for continue 4 elections and then had to give in 1999. Then he became the State President for BJP Yuva Morcha in 1992.

In 2010 he has taken up the responsibility of Energy minister and also being elected as BJP State President for Karnataka.

Now KS Eshwarappa is also one of the candidate for the Chief Minister of Karnataka.

List of Karnataka Chief Minister