Jagadish Shettar - Chief Minister of Karnataka?

Jagadish Shettar a possible candidate for the CM post for Karnataka State. The decision is going to be taken by BJP Government following the pressure from BS Yeddyurappa and other ministers from the state. Jagadish is a close aide to BS Yeddyurappa and also first choice of CM. Know more about Jagadish Shettar


Jagadish Shivappa Shettar is one of the senior leader of BJP in Karnataka State. Currently holding the office of Rural Development, Panchayat Raj, Rural Water Supply and Sanitation in the Government.

Jagadish has been integral part of the BJP party and has played an important to bring the party into power in the state. He was appointed as Revenue Minster and then became the speaker in 2008.

In 2011, after the resignation of B.S. Yeddyurappa, Jagadish Shettar emerged as a major candidate for the post of Chief Minister. However, he was defeated by D.V. Sadananda Gowda to head the state as Chief Minister.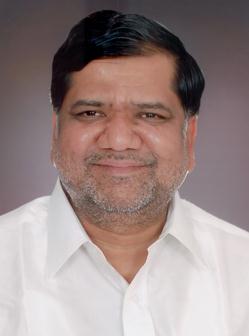 About Jagadish Shettar

Jagadish Shettar was born on 17 December 1955 in Kerur village of Badami Talki in Bagalkot District. Mr. Shettar father was a senior activist of the Jana Sangh and elected 5 times for the Muncipla corporation and is frist Mayor of Hubli-Dharwad.

Jagadish Shettar holds B.com and LLB degree. Before joining politics he was a practicing lawyer for 20 years at the Hubli Bar. He married Smt. Shilpa and the couple have 2 sons - Prashant and Sankalp.

Political Career of Jagadish Shettar


Active Member of Akila Bharat Vidyarthi Parishat and Swayam Sevak, RSS

1990 – President, Hubli Rural Constituency

1994 – Elected as Dharwad district BJP President

1996 – Elected as Secretary, State BJP

1999 - Leader of Oppostion, Karnataka Legislative Assembly

2005 - Elected as President, State BJP

2006 - Served as Revenue Minister in Karnataka State Government

2008 - Elected as Speaker, 13th Assembly, First Speaker of BJP in Southern India

2009 - Rural Development and Panchayat Raj
To know more about Jagadish Shettar